WORK SMARTER WITH THE PERFECT COMPUTER FOR YOUR BUSINESS
With the vast varying technical terrain our daily work requires us to cross, picking the right tools is crucial.
CodeBlue is home to certified experienced technologists that analyze your needs and pair them with the best options for your productivity and budgets.
As an authorized re-seller of all major makes and models of today's ever expanding choices, CodeBlue is proud to consult, procure, prepare and install all of your modern office infrastructure.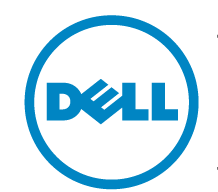 Shop smart by having an expert survey the marketplace to find the perfect computer for you
Get up and running faster by having us install software and connect to the network
Get competitive pricing for hardware
Determine the best warranty for your new hardware
Receive support from experts who are certified by manufacturers of your new computer
A growing business is always in motion. Your PC should have the ability to anchor your thoughts and follow you to your next opportunity.
This is only possible with an understanding of our customers workflow and collaboratively placing your needs in a real solution.
 World-Class Technical Consultants
Since its founding in 2003, CodeBlue Technology takes great pride in providing support both pre and post-sale.
Our dedicated sales consultants will assess your usage, past, present and future forecasts; And deliver your solution in a package that is clear and concise.
Does your business have shared applications? Shared files? Are your employees all in the same physical space?
No More Annoying Technical Jargon
Matching your technical needs to technology products should not have to be an intimidating hurdle. We're here to find the best fit for you. Expertise will reflect in the service delivery, where it belongs.