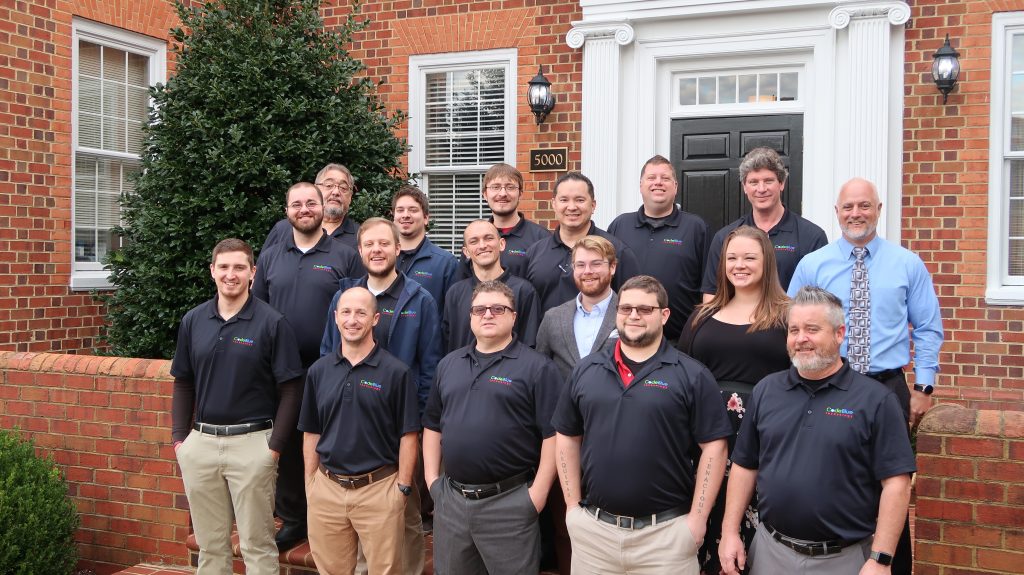 A COMPANY, CREATED ON VALUES.
The state and times of technology raises a lot of awareness in the light of complexity and immediacy. Your business is growing, your customers are engaging and if you did it right, they're happy. Your goal as a business owner, stake-holder or adviser is to stay ahead of customer need.
Having a vested partner in your plan for growth, resiliency and stability adds value to your offering in many ways. CodeBlue aims to become more than a vendor in the relationship because the true value in technology is the potential for improvement. When IT is involved in your plan for the future, IT can advise, budget and deploy against the mission at scale.
Our support staff works in your business to determine where the highest potential risk lives and reverse engineer it to ensure you're not exposed. Once risk is mitigated, service improvement and efficiency can improve and then we scale that baseline of processes with the appropriate infrastructure. Beyond the consultative nature, we go a step further and analyse the impact, quarter after quarter, and report the yield of efforts. We believe this partnership starts and stays with goal alignment.